What a fast-paced and steep learning curve it is to reinvent yourself as a freelance marketer, don't you agree? In a year I have gone from taking voluntary redundancy to venturing out on my own and launching Lollipop Social.
Here, I reflect on my 9 learnings and share some tips from successful entrepreneurs and social media rockstars who have inspired my journey. Let's start from the beginning:
How the Iron Curtain kickstarted my interest in business
I watched my parents set up their own businesses when I was a teenager in former Eastern Germany. The Wall had come down and they both lost their jobs within the space of a few weeks.
Rather than burying their heads in the sand, they tried out different things until they found a new product offering that meant they could pay the bills. We went from selling household goods and sunglasses at a market to hiring out videos from our living room and repairing and selling bicycles from our garage.
When something didn't work, my parents tried the next idea and eventually found their niche. Their creativity, resilience and determination to succeed inspired me to find my own place in the ever-evolving world of business and marketing.
So when I received a job offer at the Institute of Directors (IoD), after starting my marketing career at the Financial Times, I stayed with them for seven years, growing different areas of the business and my professional portfolio of marketing and commercial skills.
One of the perks of working at the IoD was that I had many opportunities to talk to expert coaches and trainers and, most importantly, business owners. It helped me better understand their challenges and the reasons they were passionate about being their own boss.
I have always had tons of energy and one day I wanted to use this 'extra' energy and drive to contribute to the success of my own business. Surprisingly, however, when I eventually took voluntary redundancy after a four-year stint as Marketing and Events director at the Association of Colleges, I still didn't feel that I had banked enough experience to go it alone but, boy, was I wrong.
For me, development goes hand-in-hand with reflection and considering what I could do differently in the future. So, after a year as a freelance marketer, here's what I've learned so far:
Setting up on your own is rewarding and exhausting in equal measures
Through word-of-mouth, my client portfolio expanded quickly and I now work four days a week, which is more than I was planning. Very quickly I had to learn what my preferred type of client and projects are, which are the areas I want to grow in, and which to let go of.
Build in regular digital downtime
To ensure I keep the work/life balance I set out to achieve a year ago I've had to be strict with myself. I now avoid social media between 8pm and 8am in order to switch off. However, I've not taken a holiday over the last year as you simply have to put in the hours to set up your business.
Be resourceful
Overnight you will have to become your own marketing, IT, HR and operations team. You'll either need to be a quick learner, able to outsource or just plain resourceful. I have learned to outsource the tasks I don't enjoy so much, which frees me up to concentrate on what I love – marketing, blogwriting and building up a presence on social media.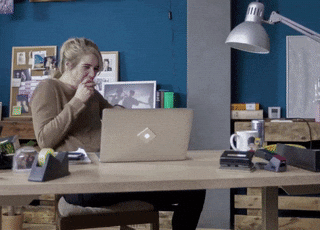 Throw yourself in at the deep end
Start delivering your service to clients before you begin working on your own branding and major communications channels, such as your social presence and company's website. This means you can develop your brand values and USPs and learn how these are perceived by your clients and prospective clients.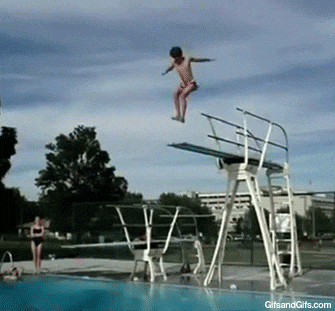 Invest time in developing your own brand
A strong personal brand will shape how you communicate with the world, but you can sometimes be so busy delivering for your clients that this important area of your own business gets overlooked.
I have found support from friends and a business coach most helpful for this and now schedule time in my diary to work on my own business.This is a journey, so rather than putting myself under a lot of pressure, I treat my own marketing projects as phases.
As my coaches Andrew and Pete say: "Don't just wait for success to happen, schedule it in."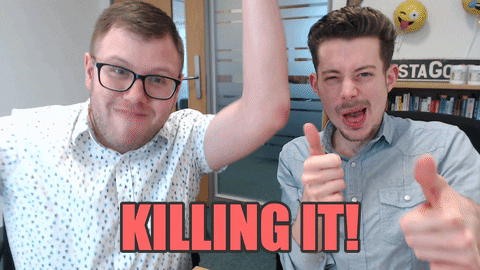 Surround yourself with a great support network
When you're used to a team environment, working for yourself can sometimes feel a bit lonely. I regularly tap into a network of Digital Mums graduates for letting off steam or being inspired by new ideas. I also meet up with other freelancers and talk to the business owners I work with. There are so many learning opportunities readily available.
Invest in your own personal development
I've always done this – whether studying to become a Chartered Marketer or learning how to design and run a training programme with the Chartered Institute of Personal Development. Now as a business owner myself, I feel it's more important than ever.
I love learning and I want to keep abreast of marketing and social media trends as well as develop my business for success.
So I now have 2 brilliant business coaches and I attended #SocialDayUK in London this summer, which was a fantastic event to make new connections and learn.
I also recently submitted my annual CPD records with the Chartered Institute of Marketing and I'm currently learning to create vlogs with Amy Schmittauer's "Vlog like a Boss" – I'm very excited by this!
Do your homework, but stick with your instincts
When you decide on a business name and brand you have to do a lot of research to identify what resonates with your potential customers and find a link to what you consider your own brand. Get lots of input on this and do your homework, but stick with your instincts and work with a great designer.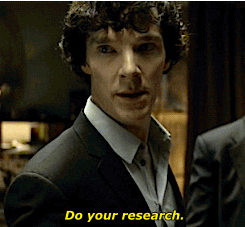 Bring your experience to new projects
When you work as a freelancer after a corporate career you can offer companies high-level experience and access to a network that they couldn't afford full-time.
New clients often use me as a sounding board for the type of questions growing businesses face:
How to prepare reports for investors?
How to grow your business with the right resources?
How to supercharge your team development, recruitment and internal communications?
How to find a great, affordable PR expert?
It's this variety that fills me with a lot of passion and drive for working with ambitious entrepreneurs. Done that, got the T-shirt, so I can offer advice and introductions to some great people in my network who can help.
Do these points resonate with you? I'd love to hear what you've learned about being your own boss. Please share your wisdom in the comments.
📣 5 Bonus tips from entrepreneurs, social media & PR rockstars:
Andrew and Pete: Be yourself. Great marketing is all about humanising your brand
When we started our business we were inexperienced, had just turned 21, were fresh out of university and had no business contacts in a city we had just moved to. The biggest mistake we made was pretending to be somebody we weren't.
We thought if we had a 'corporate' brand people would take us seriously. What we learnt quickly is that great marketing is all about humanising your brand and not being scared of being 'honest.'
The moment we started acting like ourselves, we started winning more business and created more of a buzz around our brand. Taking this attitude to our online content upped our game once more, and we were able to reach an international audience much more easily by showing our personalities off!
Nicole Andrews: Don't be afraid to fail
If you haven't tried, you won't know what works. It's only through experimenting with new ideas and approaches that you hit on your next big idea and find what works for you and your clients. Not everything will be a success, but it will still have taught you something of value.
Roger Edwards: Be consistent and play a long game
When I left "Big Corporate" to set up my marketing consultancy I was able to work my network built up over many years. But it's surprising how quickly people forget you if you're not around as much anymore.
I worked hard to keep my profile up by launching a weekly podcast and writing regular blogs. Showing up consistently paid off and I now get referrals and business from the content I put out.
But you have to be prepared for a long game. Your existing network know you but you have to build trust with new peers and customers before they'll buy from you.
Cathy Wassell: Nail your brand to know your niche
If you've just started as a freelancer, you probably feel you need to take any work that comes your way at the moment. We all have to pay the mortgage or the rent after all!
But there will come a point when you need to start thinking about your ideal client, the kind of client you would like to work with. It helps if your brand points to these clients, shouts to them even, telling them that you are the one to be working with.
So have a really good think about the kind of client you'd like, whether that's niche-ing down to an industry, an area or something else. We can't be all things to all people but we can be rather special to some people. Find your special clients.
Carrie Eddins: Share your flawed self and get coverage
For me, I would say the biggest mistake that I made early on was to hide my dyslexia and so be someone that I was not as often I can forget things, or get things muddled up which can be a bit embarrassing in a business situation.
Now, I am much more open about my flaws and can laugh and joke about them. It is what makes me approachable and relatable is what people say, and I've even created an entire product about it, called the 'flawed heroine,' as I often feel like a real-life Bridget Jones.
So, I suggest that you & look at your flaws and see how you can weave them into your content strategy and start blogging about your journey sooner and share your lessons, your experiences and your mistakes as this will build trust and emotional connection and & will boost your business, as buying is emotional.
As you start to become clear about who you are wanting to serve, and with what products and services then I would suggest you look at what media your target customers are using. Do not go to the media without a clear idea of who you are serving and with what, as it will waste your time, more often than not.
Be prepared and go to the media with something, and your story. They are not exclusively interested in your product or service, that is called advertising: they are more interested in you and your story. Through PR, you can leapfrog your brand awareness and then actual sales but you need to have something to offer, and content and systems in place. Remember the media needs new stories all of the time so why not yours.